Natural submissive… Submissive Mimi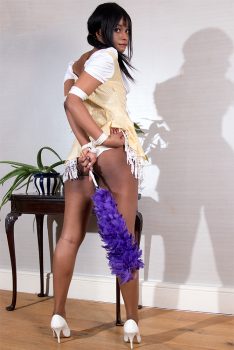 As a natural submissive, I have always enjoyed the instructions of an older man who gets off on being in full control of a very young submissive girl like myself. One of my (many) longtime fantasies has been with my schoolteachers.
I have very pert and petite small breasts just aching for you to play with. A quick way to drive me insane is by teasing and fondling my cute little tits. I'm a cheerful, bubbly girl with a saccharine-sweet voice always willing to please you the best way I can.
Another one of my personal interests is Shibari, a Japanese method of rope play. I would love to be tied up with a dominant man while having vibrators attached to my nipples while having orgasms either forced or denied. Make me your little dolly, and take complete control over my lithe body.
I am eager to be taught and try new things by you sir, so please be uninhibited. Choose to dress me up how you'd like, what scenario you want me in, and make your fantasies reality.
Visit me in Baker Street / Marylebone area today.
London, Baker Street / Marylebone
United Kingdom
UK Featured
Featured International Escorts