Spank Me, Cane Me, Whip Me… Submissive Lucy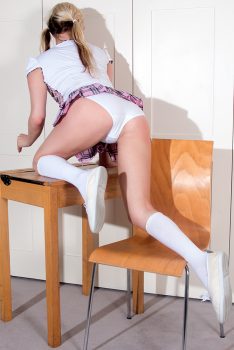 I enjoy corporal punishments… cane me, spank me, whip me as sometimes I can be handful for my Master. I like staying out late, being cheeky and dressing up like a tart.
I'm Lucy and I would love to share my submissive fantasies with You. I'm very open minded, spontaneous and I do love a challenge!
Of course you can decide, enough is enough and take your hand to my beautiful soft bottom for spanking or caning. If this proves not to be sufficient, stinging slippering will get my attention for sure!
My collection of implements will gave you many ideas of the games to play. I love being naughty schoolgirl in need of rectifying her naughty ways by traditional methods! Everything from spanking to caning may be required on my bare bottom as I am very forgetful and need reminding how to behave. I should be sent to the Heads study for a verbal dressing down and some strict discipline… cane makes me squirm and holding paddle against my bottom makes me very excited…
Visit me in Baker Street / Marylebone area today!
London, Baker Street / Marylebone
United Kingdom
UK Featured
Featured International Escorts